Model by Arthur W. Johnston, FSA Scot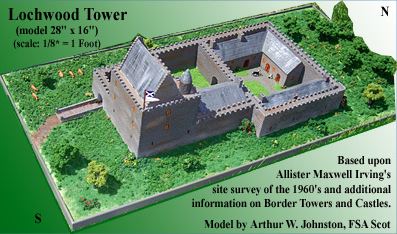 Notes:
The Motte (Mound) preceded all of the stone Castle and was built of wood in the 11th / 12th century.
The North courtyard and building was built in the 13th / 14th century. There was possibly a smaller tower house before the 15th century. When new buildings were added, much of the old material was reused.
The South courtyard and buildings were built when John Johnston of that Ilk was 10th Lord of Lochwood, about 1455 to 1484.
Lochwood's final glory was ended when it burned in about 1725 / 1730. It was then abandoned and lift to fall into disrepair and become the ruins that we see today.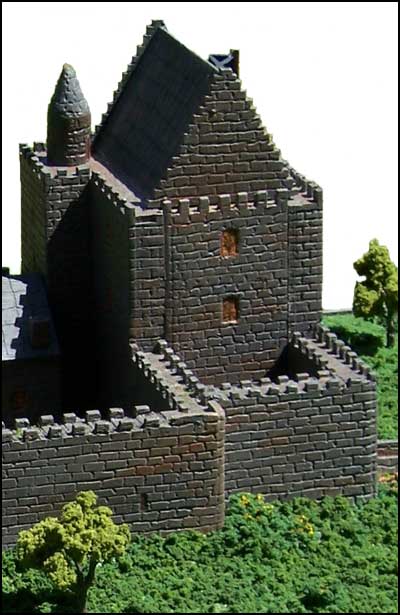 For archaeological and historical information, visit the Lochwood Tower Project